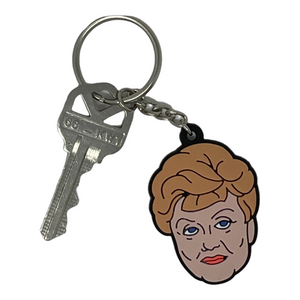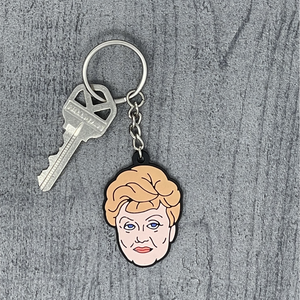 JB Fletcher Soft PVC Rubber Keychain
This rubber PVC keychain is the perfect accessory for fans of Murder, She Wrote and  Angela Lansbury.  It's a fun accessory for your keys or for a backpack. It's soft and flexible, rubbery to the touch, vibrantly coloured and easy to clean.
Measures about 1.75 inches in height.